CEO Koike's Interview Published on Marketeer Online
26/10/2023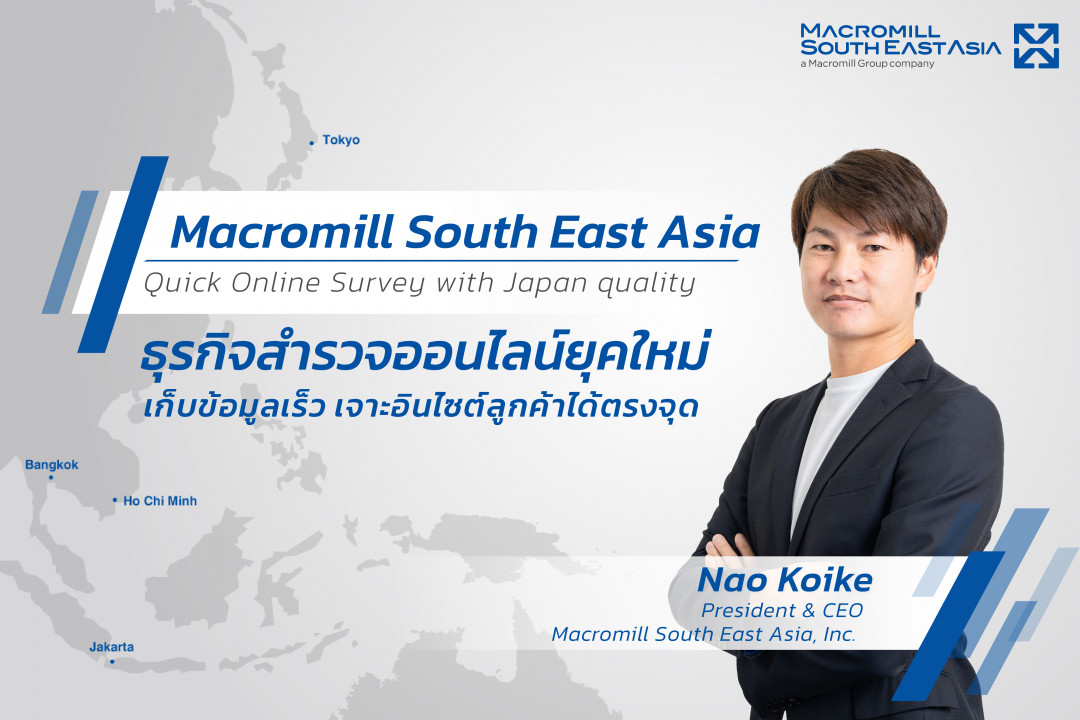 CEO Koike's interview is published on Thai marketing news media "Marketeer Online"!
In the interview, we talked about the necessity of Online Surveys in today's world where there is an abundance of information.
Read article
https://marketeeronline.co/archives/326922
Publication media
Marketeer https://marketeeronline.co/
For inquiries regarding the contents of this release, please contact:
Macromill South East Asia, Inc.